Alta Fidelidad is the production house run by Tripp Nasty. Our first short, produced in 2015 was:
"Stoner Witches"
Premiered November 7, 2015 at GLOB in Denver, Colorado! The full length film can be found under the Videos tab on this website.
A coming of age movie about sex, drugs, magic and murder!
Starring Jim Compton, Colin Blount, Justin Loski, and Tripp Nasty
With a special musical appearance by Echo Beds
Directed by Amie Rau and Tripp Nasty
Written by Tripp Nasty
Cinematography by Amie Rau and Joel Spencer
Special thanks to the Emperors of Eternal Evil! and Gordo's House of Chimichanga's
"Stoner Witches" is copyright W. Wallin November 2014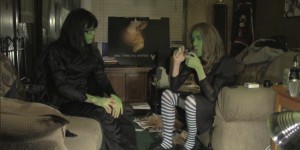 Future Releases:
"Script Idea"
A short horror film being produced in the Winter of 2019, written by Tripp Nasty. First showing in Albuquerque, New Mexico in the Fall of 2019.